I had a lovely couple of hours on Friday morning drinking coffee and chatting with a friend and hooker who needed a teeny weeny bit of help with a project she's working on. But I couldn't sit there doing nothing so had taken one ball of this rather lovely wool with me..
.just in case.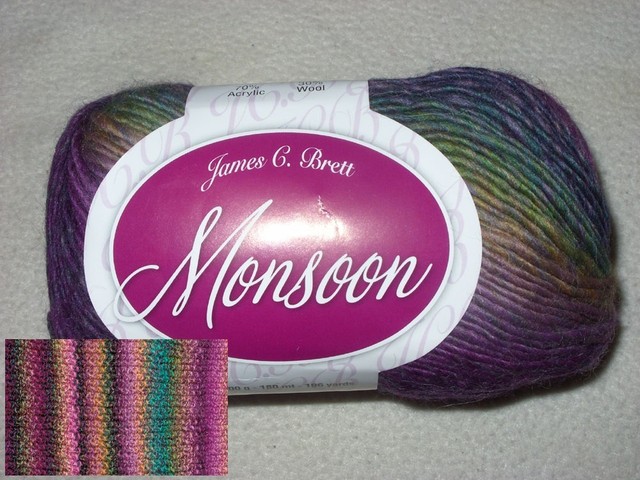 I had bought it on a whim from the lovely ladies in
Stitchery Do
...the very beautiful local wool shop in Wokingham. It was on offer at only £3 a ball so was crying out to be made in to something beautfiul.
I decided to make another version of the
Jamie
cardigan (that I have made twice now of out of very delicate lace-weight), but as this wool is chunky it would have to be adapted as I went.
Two cups of tea, one latte and a toasted tea cake later and I was well on the way.
By Saturday evening it was finished...I did cheat a bit and omit all the pineapple pattern as it got rather lost in the colour changes. I blocked it and added buttons and hey presto ta dah! ...my 'Monsoon' Sleeveless cardi. Very pleased with it actually. And it only came to £12 so a bargain!